How Does Finding a Therapist Work? Therapy Search, Made Easy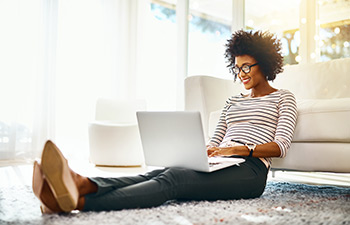 It is not easy to find the right therapist, but it is possible to make the search process more user-friendly. If you have ever typed "therapy near me" into the search box, you know there are many options—perhaps too many options. It can feel confusing and overwhelming. As a mental health company offering therapy and medication management in northern California, we believe that it's important for people to know their options. We wrote this blog to help demystify the process.
In the United States, one in five people struggle with mental illness yet many of these people do not receive support. Support does exist. Therapists are licensed professionals who provide mental health support, diagnoses, treatment plans, and resources.
In this article, we will offer steps on how to find a therapist. We'll also cover what to see a therapist for and provide three reminders for finding the right person.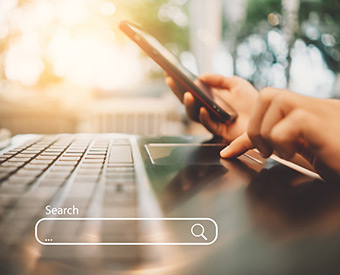 How Does Finding a Therapist Work?
Therapy can help people feel understood, seen, and supported with a general "game plan" for the curveballs life tends to throw. It can be hard to find a therapist, but there are many people available for new patients.
Here are three steps that can make the process easier.
Step One: Ask Yourself Key Therapy Questions
It's possible that right now is a hard time for you—for a million reasons. Take five–ten minutes to write down a few of the core struggles you are experiencing, as well as what kind of therapist you want. It's okay if you don't know if you struggle with a specific diagnosis or not. Just reflect.
Questions to consider are:
Are you seeking therapy for yourself or on behalf of a couple?
What are your general symptoms or concerns?
Are you considering or curious about medication?
Do you want in-person therapy or teletherapy?
Some places like National American Mental Health Services offer both.
Do you have a preference for the gender, sexuality, race, or age of your therapist?
Ex. Many women prefer female therapists. People of color who want to explore how racism also impacts their mental health may opt for choosing a therapist of color.
Take time to explore these basic questions. It will help you narrow your search, as you consider which places to contact.
Step Two: Understand Your Insurance Coverage
Do you have insurance? If so, keep your insurance card handy during the search process. Narrow your search so you are only seeing therapy providers who your insurance covers will save you a lot of time and hassle. One easy way to do this is by using an advanced search that can filter by insurance providers.
If you aren't using an advanced search that filters based on insurance providers, you can always call or email your top choices and ask if they accept your insurance.
If you do not have insurance, it can be more expensive to find adequate care. Similar to the advice in the previous paragraph, you can always call or email the place offering mental health services and ask for a cost estimate.
There are also community-supported mental health providers, as well as directories that let you search for sliding scale options. If you want to understand what free services may exist for you, contact the National Alliance on Mental Illness any time, 24 hours a day and 7 days a week.
Step Three: Search for Therapists by Specialty
There are so many tools online to make it easy to narrow your search. For example, if you think that you may struggle with addiction, then you may want to find a therapist who is familiar with addiction. Also, it's important to remember during the search process that psychologists and psychiatrists differ.
Use a search tool that lets you search for therapists by specialty. You might want to consider your location too–especially if you want in-person therapy. For example, if you are looking for a therapist in Redding, California, that is a much more specific search than a general search for "available therapists."
These three steps make finding the right therapy provider easier.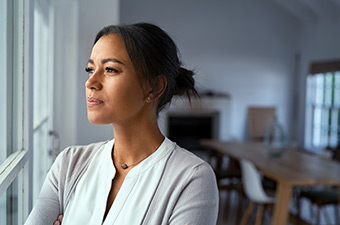 What Can You See a Therapist For?
Some people believe that everyone would be better off with a therapist. From specific mental health concerns to general "life is crushing me" sentiments, people seek therapists when they want long-term change in their life.
Maybe you are worried that you have a serious mental health condition or that your marriage is falling apart. Maybe you want better coping skills or to start healing from trauma. There are so many reasons to see a therapist.
If you feel apprehensive about disclosing personal information with a therapist, just remember: they are here to service you. If you are at a loss of where to begin, simply start by scheduling an appointment with a NAMHS therapist.
Therapy Near Me: Three Reminders to Find the Mental Health Professional
#1 Reminder – You're worth it.
Most people who spend time prioritizing their mental health are glad they did. Some people report feeling better within weeks. Other people express how essential it is to have a person whose job is to support them, especially in a world where we could all use a little support.
#2 Reminder – It can take time to find the right person.
If you are using the search directories provided in this article and still having a hard time finding the right person, keep trying. New appointments become available all the time as additional providers become available.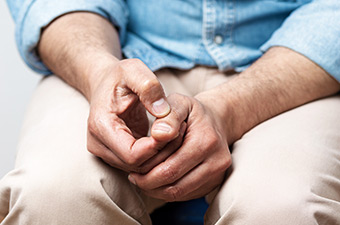 #3 Reminder – You are not alone.
So many people have found relief, hope, and healing through therapy. It is a sign of strength–not weakness–to search for a therapist because it means you are overcoming the stigma around mental health. It means that you want support and a plan so that you can live a life with greater ease, acceptance, and resilience. What could be braver than that?
Still on the Search for a Therapist?
We hope this article makes the search process more navigable for people wanting to find the right therapist. Feel free to share this article with a friend if you found the tips helpful.
We believe that feeling better starts with finding the right person to listen. We encourage residents in Redding, Eureka, Fairfield, and Woodland to request an appointment with us today for in-person and teletherapy care.