As COVID-19 changed the world in 2020, more people sought out insight and coping tools that a working with therapist could provide. The uncertainty and constant changes threw everyone for a loop.
Simeon Jones is a Licensed Marriage and Family Therapist with NAMHS in Redding. He specializes in working with adults experiencing anxiety, depression, and relationship difficulties. Here are three of his top "life lessons."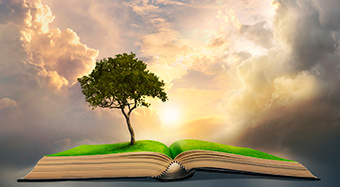 Life Lesson #1 – Listen to Your Feelings
Your feelings, also known as your emotions, are communication tools. Feelings carry complexity. They are also influenced by external and internal factors, such as interpersonal relationships or world crises. Learning how to "tune in" to your feelings is a vital life skill and a skill that therapists can help you practice.
Simeon Jones offers more detail about emotions in his blog, Anxiety Tips from a Therapist.
Life Lesson #2 – Struggling with Mental Illness is Not a Weakness
Whether you or someone you love struggles with mental illness, there can sometimes be associated feelings of shame. It's important to remember that having a mental illness is not a weakness—and neither is asking for help.
So many people need professional help to help them navigate and process trauma. As Mr. Jones wrote in his article, Healing from Trauma, "Trauma can change the stories we tell ourselves about ourselves and about the world."
It's important to revisit those stories we tell about ourselves, as they affect everyday life and our relationships with people we love.
Life Lesson #3 – Trust the Process
If you are considering therapy or you are new to the practice, trust the process. It can be vulnerable to share your past with a therapist but remember: it is their job to support you. In other words, you are not "burdening" them with your stories! It is their job to help you heal. Trusting the long-term therapy process is essential, as healing is a gradual and ongoing process.
Mr. Jones shares more about trusting the process in his blog connecting therapy foundations with gravity insight from the Science Channel.
We're Here to Help You
Therapists at North American Health Services offer tangible ways to embrace anxiety and work with it so you can continue living a balanced life. If you or a loved one need help managing life's challenges, and you are interested in working with a therapist in Redding, Eureka, Fairfield, Woodland, Monterey or via online therapy, contact us.