Therapy can help two people grow closer. Unlike what movies often depict, couples therapy is more than a last attempt to save a "failing" relationship. For many people in emerging or long-term relationships, therapy helps them develop a strong foundation of love and trust.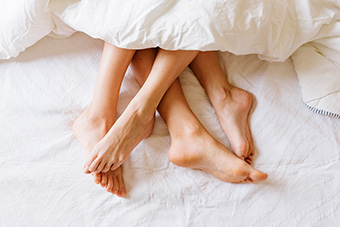 50% of married couples will try couples therapy to address communication patterns, interpersonal issues, and conflict. Why? Because communicating openly with a partner requires vulnerability, and vulnerability requires trust.
With the right therapist and type of therapy, couples can experience better communication and trust while guided by professional support.
How Can Therapy Help Couples?
When sharing your life with someone, challenges are bound to appear. Many people do not have experience defining healthy boundaries, communicating with compassion, or listening to their partner. The way children witness their parents or guardians handle strong emotions and conflict will influence how they, as adults, handle conflict too.
Therapy changes lives and provides support for people who want to break unhealthy patterns, develop self-awareness, and communicate better with the people they love. As world-famous psychotherapist Esther Perel states in her MasterClass, "Do you need to understand yourself to understand others? My answer is yes." Therapy is the key to helping people understand themselves at a deeper level.
Relationships Require a Mix of Safety and Freedom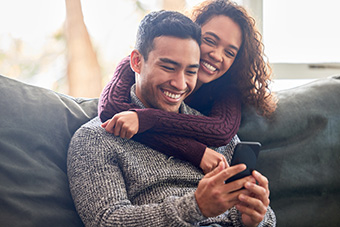 Based on cultural expectations, familial values, and individual life experiences, people may require a unique balance of safety and freedom. Some people value interdependence and want to make every "couples decision" together; other people put their opinion first, not because they are "selfish," but because self-reliance has helped them survive.
Therapy helps people understand each other at a deeper level by first unpacking self-awareness. The more people understand the root of their behavior and habits, the more easily they can understand the complex needs of their romantic partner.
We encourage residents in Redding, Eureka, Fairfield, Woodland, and Monterey to request an appointment to work with a NAMHS therapist in person or inquire about our online therapy care.